How we became suckers for the hard labor of self-optimization. By Jia Tolentino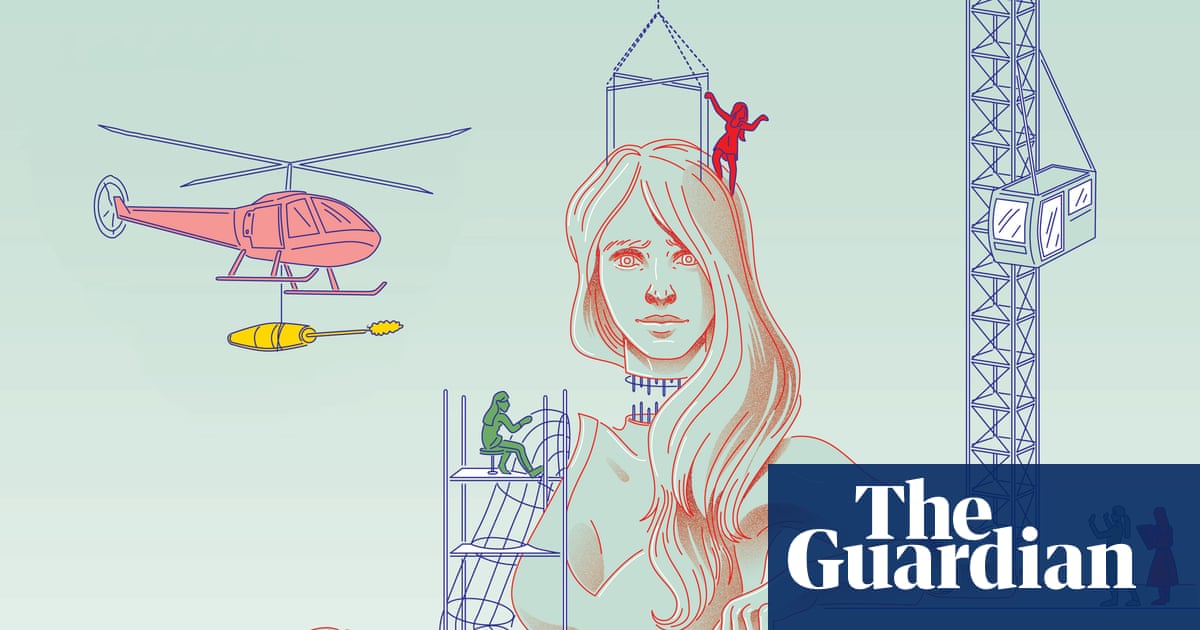 The ideal woman has always been generic. I bet you can picture the version of her that runs the show today. Shes of indeterminate age but resolutely youthful presentation. Shes got glossy hair and the clean, shameless expression of a person who believes she was made to be looked at. She is often luxuriating when you see her on remote beaches, under stars in the desert, across a carefully styled table, surrounded by beautiful possessions or photogenic friends. Showcasing herself at leisure is either the bulk of her work or an essential part of it; in this, she is not so unusual for many people today, especially for women, packaging and broadcasting your image is a readily monetizable skill. She has a personal brand, and probably a boyfriend or husband: he is the physical realization of her constant, unseen audience, reaffirming her status as an interesting subject, a worthy object, a self-generating spectacle with a viewership attached.
Can you see this woman yet? She looks like an Instagram which is to say, an ordinary woman reproducing the lessons of the marketplace, which is how an ordinary woman evolves into an ideal. The process requires maximal obedience on the part of the woman in question, and ideally her genuine enthusiasm, too. This woman is sincerely interested in whatever the market demands of her (good looks, the impression of indefinitely extended youth, advanced skills in self-presentation and self-surveillance). She is equally interested in whatever the market offers her in the tools that will allow her to look more appealing, to be even more endlessly presentable, to wring as much value out of her particular position as she can.
The ideal woman, in other words, is always optimizing. She takes advantage of technology, both in the way she broadcasts her image and in the meticulous improvement of that image itself. Her hair looks expensive. She spends lots of money taking care of her skin, a process that has taken on the holy aspect of a spiritual ritual and the mundane regularity of setting a morning alarm.
The work formerly carried out by makeup has been embedded directly into her face: her cheekbones or lips have been plumped up, or some lines have been filled in, and her eyelashes are lengthened every four weeks by a professional wielding individual lashes and glue. The same is true of her body, which no longer requires the traditional enhancements of clothing or strategic underwear; it has been pre-shaped by exercise that ensures there is little to conceal or rearrange.
Everything about this woman has been pre-emptively controlled to the point that she can afford the impression of spontaneity and, more important, the sensation of it having worked to rid her life of artificial obstacles, she often feels legitimately carefree. The ideal woman can be whatever she wants to be as long as she manages to act upon the belief that perfecting herself and streamlining her relationship to the world can be a matter of both work and pleasure, or, in other words, of lifestyle. The ideal woman steps into a stratum of expensive juices, boutique exercise classes, skincare routines and vacations, and there she happily remains.
Most women believe themselves to be independent thinkers. Even glossy womens magazines now model skepticism toward top-down narratives about how we should look, who and when we should marry, how we should live. But the psychological parasite of the ideal woman has evolved to survive in an ecosystem that pretends to resist her. If women start to resist an aesthetic, like the overapplication of Photoshop, the aesthetic just changes to suit us; the power of the ideal image never actually wanes. It is now easy enough to engage womens skepticism toward ads and magazine covers, images produced by professionals. It is harder for us to suspect images produced by our peers, and nearly impossible to get us to suspect the images we produce of ourselves, for our own pleasure and benefit even though, in a time when heavy social media use has become broadly framed as a career asset, many of us are effectively professionals now, too.
Todays ideal woman is of a type that coexists easily with feminism in its current market-friendly and mainstream form. This sort of feminism has organized itself around being as visible and appealing to as many people as possible; it has greatly over-valorized womens individual success. Feminism has not eradicated the tyranny of the ideal woman but, rather, has entrenched it and made it trickier. These days, it is perhaps even more psychologically seamless than ever for an ordinary woman to spend her life walking toward the idealized mirage of her own self-image. She can believe reasonably enough, and with the full encouragement of feminism that she herself is the architect of the exquisite, constant and often pleasurable type of power that this image holds over her time, her money, her decisions, her selfhood and her soul.
---
Figuring out how to get better at being a woman is a ridiculous and often amoral project a subset of the larger, equally ridiculous, equally amoral project of learning to get better at life under accelerated capitalism. In these pursuits, most pleasures end up being traps, and every public-facing demand escalates in perpetuity. Satisfaction remains, under the terms of the system, necessarily out of reach.
But the worse things get, the more a person is compelled to optimize. I think about this every time I do something that feels particularly efficient and self-interested, like going to a barre class or eating lunch at a fast-casual chopped-salad chain, like Sweetgreen, which feels less like a place to eat and more like a refueling station. Im a repulsively fast eater in most situations my boyfriend once told me that I chew like someones about to take my food away and at Sweetgreen, I eat even faster because (as can be true of many things in life) slowing down for even a second can make the machinery give you the creeps. Sweetgreen is a marvel of optimization: a line of 40 people a texting, shuffling, eyes-down snake can be processed in 10 minutes, as customer after customer orders a kale caesar with chicken without even looking at the other, darker-skinned, hairnet-wearing line of people who are busy adding chicken to kale caesars as if it were their purpose in life to do so and their customers purpose in life to send emails for 16 hours a day with a brief break to snort down a bowl of nutrients that ward off the unhealthfulness of urban professional living.

Read more: http://www.theguardian.com/us