Theres a booth full of Damien Hirsts, a fridge full of Soylent, and a donkey which is also an artwork by Maurizio Cattelan as NYCs most important art fair returns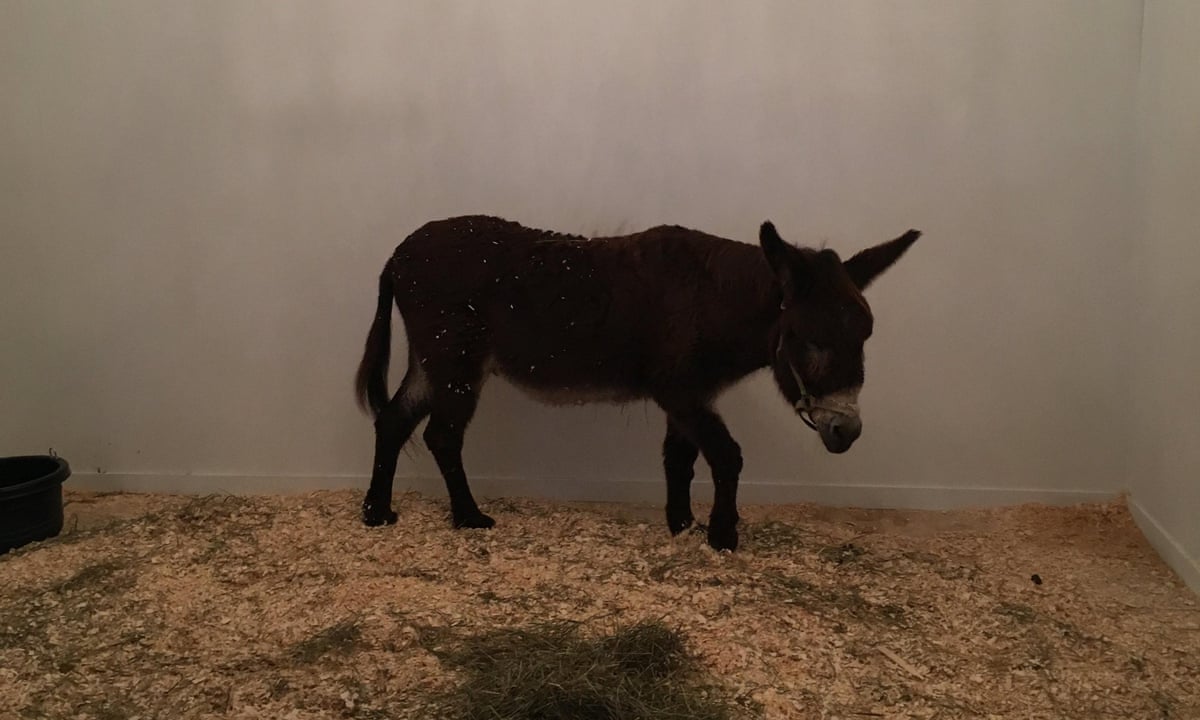 I have gazed upon rather a few memorable asses in my day, but the one at Frieze New York is truly something. Behind a white wall, indifferent to the phalanx of artists, dealers, collectors and chancers pounding through New Yorks most important art fair, is a placid brown donkey, 15 hands high, munching on grass beneath a large, baroque chandelier. The ass is called Sir Gabriel, and though he has performed before at the Metropolitan Opera, he figures here in an early, remade work by the impish Italian artist Maurizio Cattelan: a biting sort of self-portrait, so dumb its brilliant, entitled Enter at Your Own Risk Do Not Touch, Do Not Feed, No Smoking, No Photographs, No Dogs, Thank You. The original presentation, in 1994, lasted only a day before neighbors complained to the gallery and shut it down. It took two decades, and Cattelans supposed retirement, to revisit this legendary failure that was its own kind of success.

Cattelans mordant, sardonic ass drawing queueing patrons as well as a few irked animal rights activists is the mascot of this years Frieze New York, which opens to the public on Thursday after a rainy, packed-to-bursting VIP preview. (The No Photos injunction has been totally flouted; Sir Gabriel is blowing up on Instagram.) Its one of the non-commercial commissions mixed in with exhibition galleries under Friezes sinuous tent on Randalls Island: a Venusberg-like otherworld divorced from the mainland, reached by ferry or bus.
Read more: http://www.theguardian.com/us