Smoking e-cigarettes felt like a harmless habit. But the damage began as soon as I started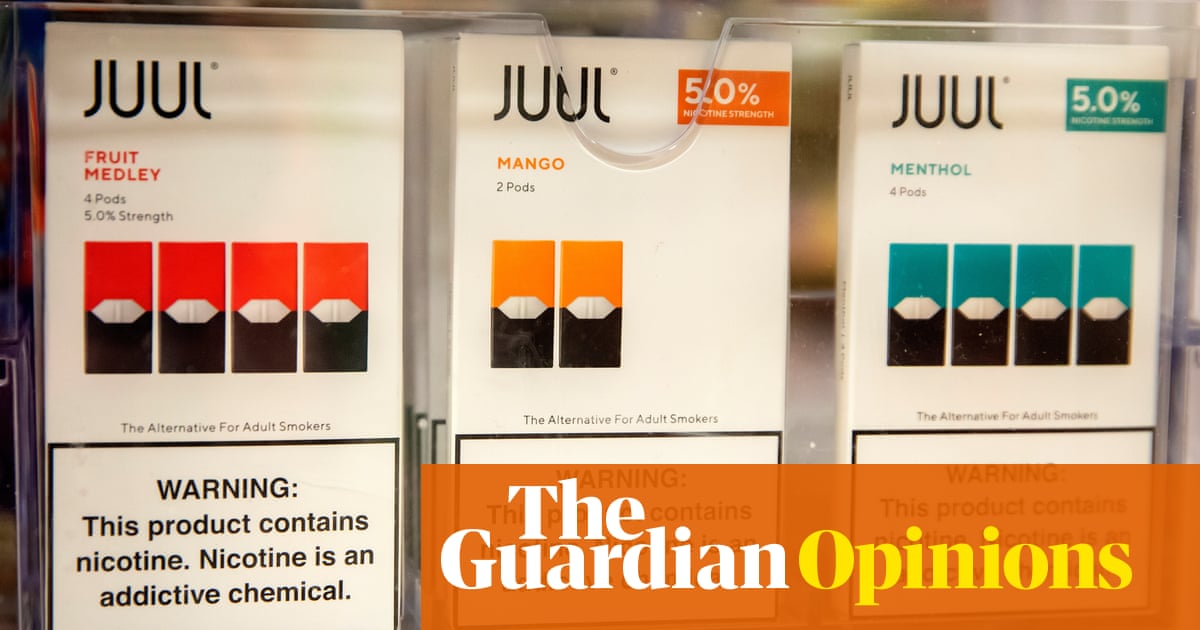 I like to think of myself as a healthy, calm lady-boss who aims to inspire others. My morning routine consists of transcendental meditation, light therapy and boxing before 8am. When Im not in front of my computer or traveling for a public speaking gig, Im usually in a hot yoga class. And so it may surprise my clients, family, and friends that I am one of the 50 million people around the globe addicted to e-cigarette juice.
If youve ever heard the phrase Juuling, you probably picture a teenager who rips a Juul thats hidden in the sleeve of their hoodie, holding in the hit so as not to get caught vaping in math class, not a middle-class woman in her early 30s who gets HydraFacials and sips turmeric tea.
The juice, better known as e-liquid, in a vape or e-cigarette usually contains nicotine and other ingredients like propylene glycol, and vegetable glycerin, which is heated to create an inhalable aerosol. Juul is the most popular vaping product. Using influencer marketing and with celebrity endorsements like Dave Chappelle hitting his Juul during his 2017 Netflix special, Sophie Turner proclaiming having her Juul taken away was the secret to acting, and an Instagrammable photo of Katy Perry sporting her Juul at the Golden Globes, the company went from selling an unknown product to owning the category and from $200m in sales in 2017 to $1.3bn the following year. According to a Jama study, more than one in four students (28% of high schoolers) vape nicotine. Dr Karen Wilson of the American Academy of Pediatrics said that she sees kids that are using four pods the nicotine equivalent of four packs of cigarettes a day. Adults who vape often use it as a smoking cessation tool. And some adults have entered vape culture, mixing and selling custom flavors and labeling themselves as do-it-yourselfers, cloud chasers, sub-ohmers, coil builders or modders. When it comes to culture I appreciate, Im more of a literature or health food aficionado. Ive never discussed my mod or coil on Reddit, nor do I know how to blow a vape cloud in the shape of a jellyfish.
Yet, like the teenager we envision being naively pressured into the habit, three years ago I adopted the common belief that e-cigarettes are less harmful than other forms of tobacco. Like many, I was surprised when the number of people with a severe lung illness linked to vaping had reached over 2,600 cases and nearly 60 deaths. Recently, weve learned that the key culprit behind those illnesses is probably black market THC vapes using specific additives including a form of vitamin E. Even so, the FDA and Trump administration are pushing for a national ban on most e-cigarette flavors and San Francisco became the first major US city to ban sales altogether. Students in Texas can face felony charges and expulsions from school for having a vape in their backpacks. Its an effort to keep the product out of the hands of teens, but the move will affect adults, too free-thinking adults who vape for a variety of reasons such as to quit smoking or for the subculture people like myself.
I was first introduced to vaping as a tool to quit smoking three years ago when I visited my family in Michigan. In my parents living room playing with my niece and nephew, my brother puffed clouds of white smoke from a device that looked like a walkie-talkie with a short antenna. My stepdad shook his head with every drag. My brother held the cloud in his mouth and said: Its just vape.
Technically, I had given up my half-pack a day habit and quit smoking years before, but the urge was still there. One beer and Id hide out in the garage with my mom bumming her Marlboro Lights in Michigan or find myself standing in the smokers circle outside my favorite East Village bar. Smoking was a form of social currency around other people. Alone, it offered an escape, a ceremony that felt secret and sacred.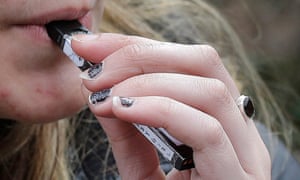 Read more: http://www.theguardian.com/us