A secret network of women is working outside the law and the medical establishment to provide safe, cheap terminations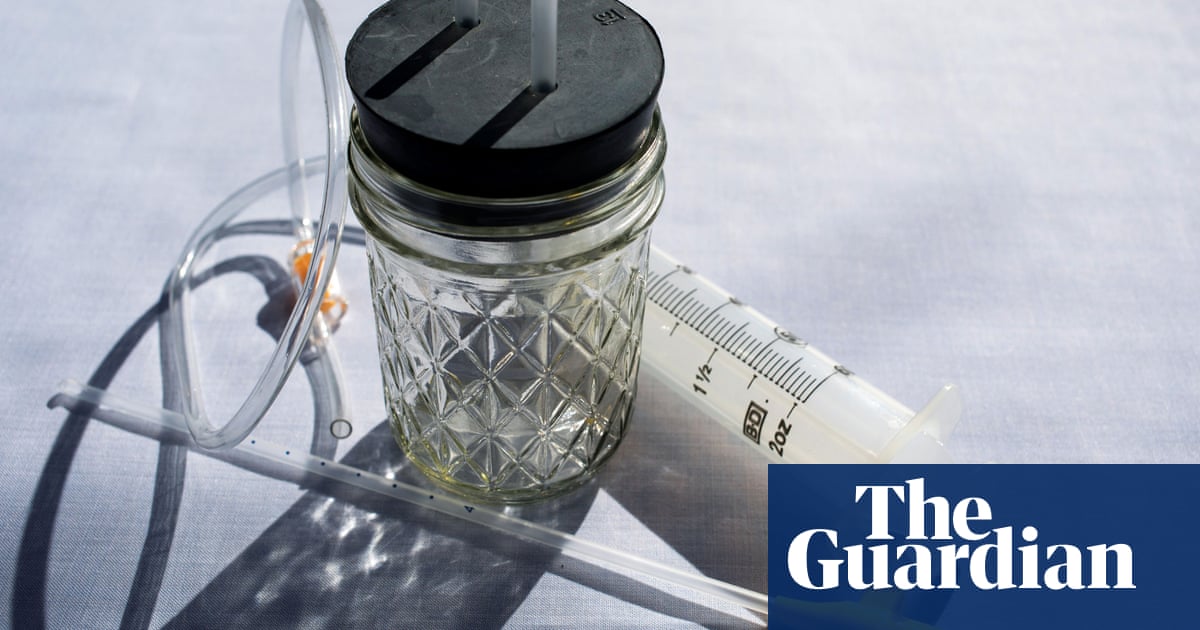 On a winter morning, Anna* walked the aisles of an herbal medicine store, picked up a bottle each of blue cohosh and black cohosh, along with a plastic bag of pennyroyal tea, and drove to the topless bar on the edge of town where she worked. There, she met Jules, another dancer. They performed on a small stage with crystal curtains, the green light of an ATM flashing on their left, until 9pm. The women, both in their 20s, then drove to the Motel 6 where Jules lived and entered her dim room on the second floor, which smelled of grape cigars. Anna pulled out the tinctures and tea and explained the plan. She was going to help Jules try to have an abortion.
Anna had found the herbal recipe online. Shed read other tips as well: frequent hot baths, vigorous exercise, lots of gin. Women have relied on herbal abortion for thousands of years, and though specific regimens were hard to come by, anecdotal accounts littered the internet. Anna didnt know how long it would take, so she moved in with Jules at the motel, dancing at the club each night. She set an alarm every four hours, keeping Jules to a schedule of 20 tincture droplets under the tongue and a cup of brewed tea. She drew baths for Jules, listened as she ran the stairs, and watched as she gulped Tanqueray. Anna kept taking her temperature and handing her glasses of water, too.
Nine days in, Anna was lying across from the tiny TV when Jules screamed from the tub. She ran into the bathroom, where drying lingerie hung from the rods, and saw a pinkish swirl marbling the bathwater. Jules stepped out of the tub, and a gush of blood fell on to the floor. Holy shit, Anna thought to herself. This works.
Anna, who was a young mom, was often doling out health advice to other girls at the club, trying to get them to eat better or use natural cures when they didnt have money for antibiotics garlic for yeast infections, cranberry juice, not cocktail, for urinary tract infections. She had grown interested in health work after shed become pregnant. Doctors had drug tested her repeatedly even though she told them she was sober. They insisted on induced labor. For delivery, they gave her an episiotomy, which resulted in a fourth-degree tear from her vaginal opening to her anal sphincter.
The experience left her angry, and it got her thinking about birth and how to do it better. Within a few months, shed enrolled in a midwifery school and trained as a doula, a support person and patient advocate during pregnancy. When she wasnt dancing at the strip club or taking classes, she attended births in homes and hospitals. She gravitated to clients like herself, often low-income women in tougher circumstances, who didnt seem to get the same treatment in hospitals as wealthy women. In homes, Anna found the care could be slower and gentler, the patients more in control.
About four years after her child was born, Anna became pregnant again, and she couldnt afford another kid. Shed quit college and midwifery school because of the cost, and she was supporting her unemployed boyfriend along with her preschooler. Shed read that vitamin C could bring on a miscarriage, but after she took 10,000mg, she started vomiting and ran a fever. Anna didnt know what else to do, so she took herself to a clinic, where she paid in cash. The doctor entered the room in acid-washed jeans, performed the procedure in 30 minutes, and left, hardly saying a word. She was ushered into a dark observational area, where women sat in a circle of pleather lounge chairs, some crying, others staring blankly as they came to from the sedation. Anna felt conflicted. It was clear shed needed to do this, but she also asked herself why it was she could carry one baby to term but not another. And then came the guilt that shed decided so easily to end the pregnancy.
In the dressing room above the stage at work, where the girls sat on benches, ironed their hair and smoked between sets, Anna started speaking about her abortion. It wasnt that she regretted it; she just wanted to talk about it, and she was sick of everyone elses silence. Shed been raised by a mom whod told her not to discuss politics, religion or money, and she enjoyed breaking all three rules at once. Soon enough, other dancers began sharing their stories, and many complained about clinics the cost, the lectures on birth control, a dread that someone might recognize them, a vague sense of reproach. When Jules found out she was pregnant, it seemed natural that she came to Anna. She didnt have much money, and she wanted to keep the whole thing private.
After Jules bled at the Motel 6, Anna wanted to know more about abortion. She asked midwives shed worked with for guidance on holistic care, and one suggested the herbalist Susun Weeds website. The design looked straight out of the 1960s a silver-haired woman wearing a bandanna beamed in front of a waterfall but Anna read the site top to bottom, noting different plants that women used, some of which have been shown to block progesterone or cause contractions. She felt she would never speak the language of feminist activists or academics, but she tore through books, from Margaret Nofzigers A Cooperative Method of Natural Birth Controlto Dr Christiane Northrups Womens Bodies, Womens Wisdom. She read about clinical abortion, too, and fantasized about learning the necessary skills in medical school, which she knew would be too expensive. That year, three more friends asked for her help when they got pregnant. She tried herbs with all of them, modifying the regimens, but it worked only once.
Anna started posting on Facebook about abortion, looking for direction. Eventually, a friend reached out to her, offering to introduce her to a woman named Natalie. The two talked on the phone. Anna admired how Natalie spoke with such authority and openness. Natalie liked how casually smart Anna was, how she connected reproductive healthcare to social justice. After several calls, Natalie told Anna about a side of her life she hadnt yet shared: she was helping with a workshop on how to provide home abortions. Anna was welcome to attend. She just had to keep it a secret.