In our series Beauty and the books the lead singer of Saskwatch talks about how coconut oil helped change her feelings about natural hair and the Art of War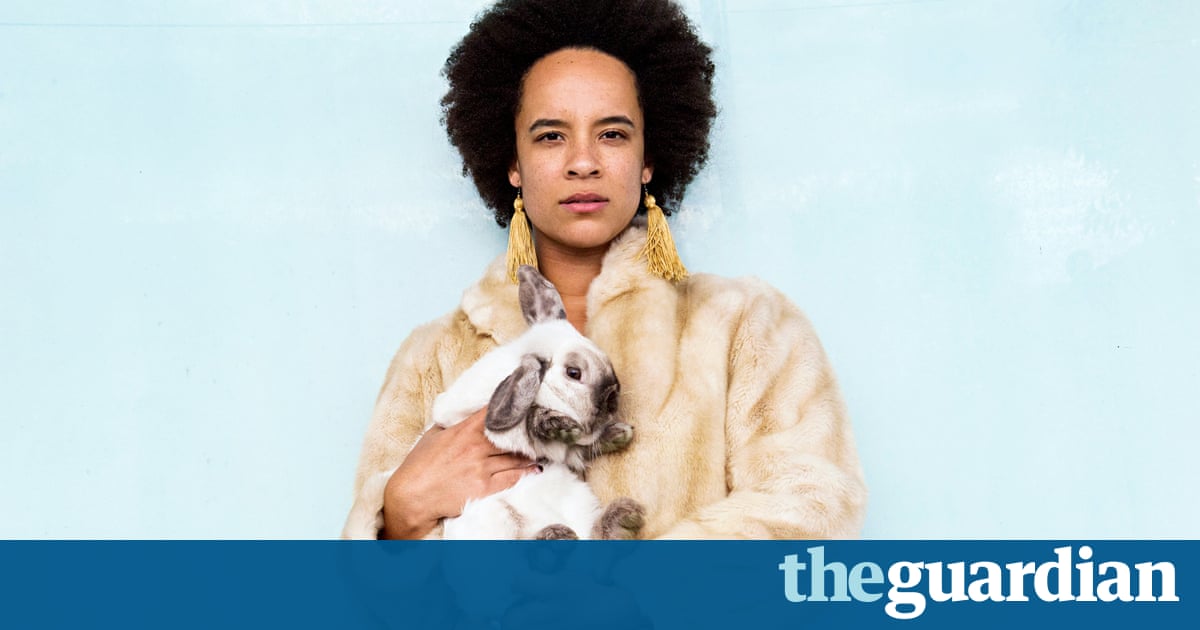 Nkechi Anele, the lead singer for Saskwatch, also hosts Roots n All for Triple J and is the co-founder of The Pin. Anele has been reading an ancient war manual to help her with awkward social situations, and shares her secret weapon against sunburn.
Whats thrilling
Im really loving The Art of War. Its a 2,000-year-old military manual that came out of China and is written in code. It talks about tactics on the battlefield but its more philosophical so it can be applied to everyday life how to conduct yourself and how to master changes and challenges. Its all about talking about being on the offence, not on the defence. It can be applied to a lot of things, such as conversations or dealing with awkward social situations or turning awkward situations into your favour.
Its really good to apply to personal instances of your life like the way you see things and the way you see yourself in everyday life. Its all about taking care of yourself and making sure youre in the best possible position in your life.
I still havent got over the coconut oil phase. Its been a life changer for me. In the last year Ive followed the natural hair movement of black women and decided to stop having my hair in braids, or feeling like I had to have my hair in braids to feel beautiful. Its been a really big journey and coconut oil has been my hair saviour. Its an all-in-one moisturiser but it also helps curly hair grow; it protects curly hair from the sun. Coconut oil has been part of my transformation into loving my natural hair.
Turning to natural hair happened in two parts. I had my hair braided and it was braided really badly. I was at my friends house and shes one of those friends who tells the truth. She said, Your hair looks horrible. I have to take it out. I cant stand it. And she took it out.
Ive had my hair natural a few times in my life but not really loved it. Theres been semi-traumatic experiences such as strangers grabbing my hair and touching my hair in public. This has been an evolution because every day I wake up and think, Today is going to be the day that I hate my hair, and I dont hate my hair. Thats been a really unique thing for me to experience because Ive hated my hair for most of my life.
Hair is a very significant thing for women of colour, especially African women. My friend explained that hair to African women is like weight to white women. Its very important to maintain and it also establishes how you see yourself and how you feel about yourself in society. It becomes a philosophy: if youre not taking care of your hair, youre not taking care of yourself. The internet and social networking have meant we have a place where people are making black beauty content that isnt trying to say Hey, heres a black option. Its saying, This is what black people do. Now theres so many more resources on how to take care of your hair and so many hacks on how to manage it. Our hair is so intense; so curly and so knotty and so strong. I know so many people who are African and have broken combs with their hair. Its always a battlefield. The natural hair movement has been another step forward for black women in being proud of what theyre born with. Im happy I came to it in my 20s, but I wish I had come to it earlier.
Whats nostalgia-inducing
Recently I met Pia Miranda and it reminded me how much I loved Looking for Alibrandi when I first read it. From ages 12 to 17, I think I read the book twice a year. That book for me was the first time experiencing someone who was seen as Australian but not really the idea of Australian. There was this kick-ass chick full of attitude and full of spunk, had these crazy love crushes and was super intelligent, and was the underdog. When I saw [Miranda], it brought back so many memories of how much I loved that book and I really want to reread it.
Im a moisturising fiend. Im quite obsessed with Aesop at the moment. Ive been using Damascan rose facial treatment ($75) which is like rose oil. The first time I was introduced to Aesop, it was a present my mum gave me the first time I went overseas. Aesop has this smell that reminds me of Australia when I go away. When Im away and using Aesop, I can still smell the gumtrees of home. I live near a park and you can smell the flowers as the seasons change and it reminds me of that.
What I keep going back to
Raymond Carvers What We Talk About When We Talk About Love is something I reread again and again, mainly because sometimes you think, What the hell did I just read? The stories are so short and nothing happens but everything happens in them. I have to read them over and over again because, depending on your mood, the stories can be interpreted in so many different ways and have such an impact. Youre reading his short stories and waiting for the punch to happen, for the moment when it all clicks and all makes sense to you.
Its a classic but Ive only been introduced in the past two years. I still find myself when looking for something to read choosing a random story and thinking, Oh god, this is so epic.
I bite my lips when Im nervous or when if Im working on something [so] paw paw is my saviour. Its like coconut oil in that I use it for different things but I feel like its the only thing when your lips are dry beyond repair that will work.
Another thing I use again and again is vitamin E cream. I get sunburnt on one part of my face. Ten years ago my friend put me on to vitamin E cream and its the best thing. Whenever you burn yourself or you want your skin to look really lovely, its just the thing. I rarely wear foundation; I use moisturiser as my foundation. If Im going out and I want to look fresh or dewy thats what I put on my skin. Its the be all and end all for me.
Read more: http://www.theguardian.com/us