The long read: At the beginning, we searched frantically for any medical breakthrough that might hint at a cure. Then hope gave way to the unbearable truth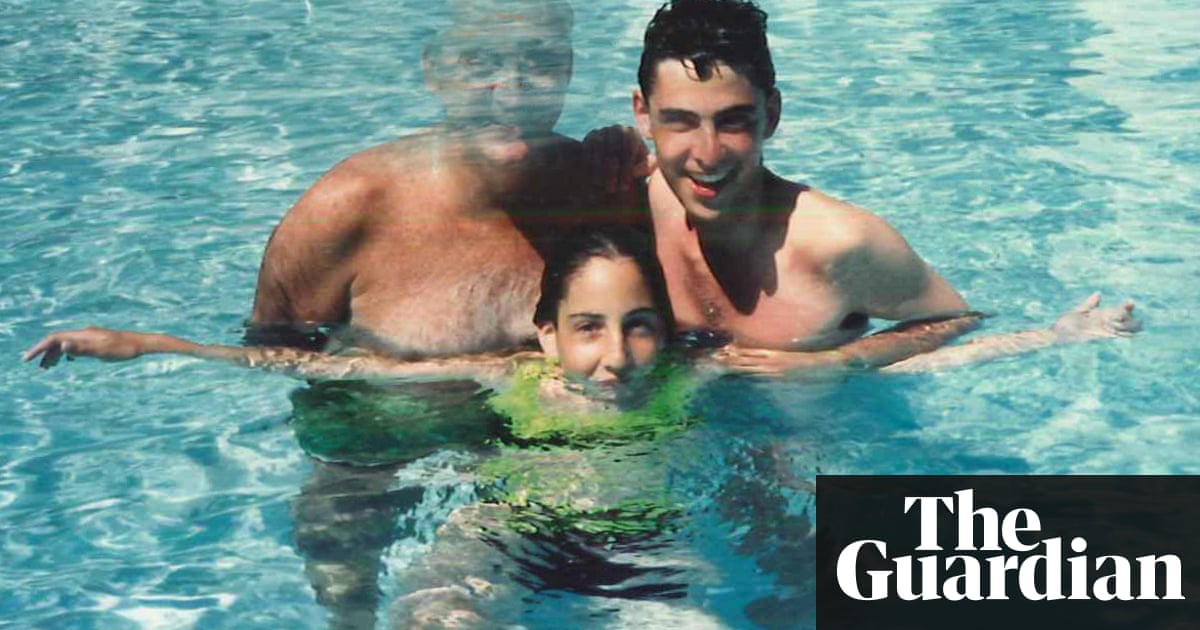 One night several years ago, I checked out of a hotel in Cairo and hailed a cab to the airport. It was just after 1am. I had been in Egypt for a week, researching a story on the Muslim Brotherhood, and I had come down with a nasty bug. A blood vessel in my right eye burst, but the doctor said it would probably go away in a few days. I had with me my laptop, a duffel bag crammed with T-shirts, a crushed-velvet blazer, a toothbrush, a razor, medications, an exceptionally tattered copy of Herzog, and an empty, oversized suitcase, which I had been dragging around the world for several weeks and was starting to feel like a vestigial organ. That evening, when my flight landed in Hamburg and I checked into a hotel across the street from the terminal, the woman at the front desk said: This arrived for you.
She produced a box that had been shipped from Brussels and loaded it on to a luggage cart. I took it to my room and ripped it open. It was filled with miniature bottles of a yoghurt-like drink that was supposed to cure dementia. I put the bottles in my suitcase, and the next morning I caught my connecting flight to New York.
At any given moment, thousands of trials are taking place all around the globe, geared toward eradicating Alzheimers disease, Lewy body dementia, frontotemporal dementia, vascular dementia and all the other dementias, disorders and syndromes that gradually, inexorably turn once-intact brains into hollowed-out husks. Each trial usually includes scores of patients, who researchers call enrollees, and each enrollee has at least one caregiver, and sometimes two or three. Before the enrolment, and before the caregiver signs the paperwork and commits to monthly visits, there are all the conversations between the caregiver and other concerned parties (the enrollees children, for example) the strategy sessions. The thinking is: we can only take part in so many studies; if we pick the right study, we get first dibs on the magic potion, before anyone else, at a reduced rate. So you do your due diligence. You follow developments.
You can track ongoing trials on a website provided by the US National Library of Medicine. In the first few months after my father was diagnosed with mild cognitive impairment it did not feel mild at the time I scoured, frantically, ClinicalTrials.gov in search of an elixir. Initially, the maths looked promising. There are, as I write, 508 active Alzheimers trials. Since not all cases of mild cognitive impairment (MCI) convert to full-blown Alzheimers, and since it takes about a year for those that do, and since it takes another six to eight years to die from Alzheimers some patients live as long as 15 or even 20 years you can convince yourself that some neuroscientist or clinical biologist will unearth the magic bullet or bullets, the hoped-for cocktail, just in time, and we will be able to rectify this madness.
Madness is the nub of it. In the beginning, everyone the patient and the people who love the patient goes a little crazy. Its only later, after you begin to see things better not through the prism of denial or hope, but through statistics that you realise none of those pills are likely to accomplish anything; that garden therapy and watercolour therapy cannot, in fact, heal damaged tissue; that the numbers cannot be spun. You are in a darkened room without doors or windows.
---
It takes a long time to see things clearly. First, you must convince yourself that nothing can be done. So you scour, hunt, email, call and text doctors and PhDs in New York, Washington, Baltimore, Phoenix, Los Angeles, Tel Aviv, Stockholm and Paris. You Google Alzheimers groundbreaking research. You persist with a crazy lust for answers. Everyone you speak to is exceedingly kind. They have had this conversation many times. You start by saying, almost apologetically, that you want to know what the most promising trials are, where they are taking place, who is in charge. A few years ago, there was a lot of buzz surrounding solanezumab. You ask questions about timeframes, conventional wisdoms, odds and percentages. You lapse, unwittingly, into descriptions of your father, which are really synopses of his curriculum vitae (then there was his PhD, then med school, then his residency at Mass General), which are fuelled by a deeply irrational subtext: certainly, you cant let him fade away.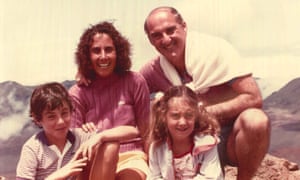 Read more: https://www.theguardian.com/news/2018/jan/26/searching-for-an-alzheimers-cure-while-my-father-slips-away