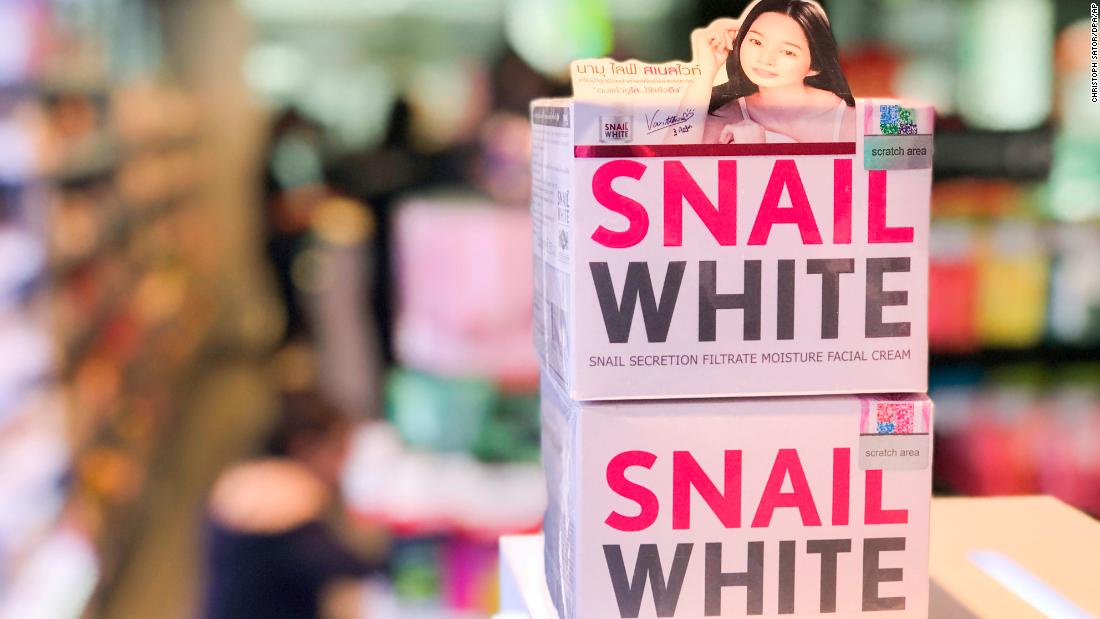 (CNN)The ridicule started at age 6.
Classmates would bully Fatima Lodhi, taunting her and other darker students with derogatory names.
It got worse as she got older. In high school, she was nominated for the "Makeover Required" category in her high school in Islamabad, Pakistan. And in graduate school, fellow students would yell "let's paint her white" whenever she crossed their paths.
The campaign conducts classes online and in schools on media literacy, confidence-building and inclusion, with the goal of teaching people to embrace themselves and be comfortable in their own skin. It has now reached more than 20 countries.
And, as Lodhi found in childhood, darker skin signified more than just a mark against beauty.
"In many societies, especially in Asia, skin color was long seen as a sign of social class," said Evelyn Nakano Glenn, a University of California, Berkeley, professor of gender and women's studies and ethnic studies. "With Western colonial incursions during the 18th and 19th century, the light skin of European colonizers became a marker of higher status, while the darker skin of Asians/Filipinos became a marker of colonial subjugation."
Kumar attributes the rise in demand in Asia to these consumers, who are "ready to spend millions of dollars in order to enhance their overall appearance."
Cosmetic manufacturers are launching skin-lightening products on a regular basis in order to cash in on this lucrative business.
Hu herself has tried most of the skin whiteners on the market, using them to treat acne marks or to even out her skin tone after a tan, she said. But she also grew up under pressure to be fairer.
"When I was very young, my parents, my friends and the superstars on TV all deliver a message that a whiter skin tone is pretty. So in this culture, you will be influenced and be one of them," she said. "Personally I don't want to be whiter, just keep healthy skin. Only after suntan, I want to be whiter, back to my original skin tone."
However, she adds that many products need to keep up to date with research.
"Most of the whiteners are using outdated, at least to me, active ingredients," she said. "So personally, I prefer to try something new and novel."
"The color of our skin is determined by melanin, which is produced by melanocyte, a type of skin cell. Everyone has different numbers of melanocytes, and that's why we have different skin colors," Hu said. "It's impossible to change your gene or race, so there is a natural limit to whitening effects that you can achieve through using skin care products."
Seventeen percent of those surveyed in the recent study in India reported adverse side effects from whiteners, yetonly 3.1% sought help from a health professional.
"It is impossible to make one's own skin color lighter than one is born with," said Dr. Soyun Cho, professor of dermatology at the Seoul National University College of Medicine.
"The most dangerous thing is trying to whiten the skin in a short time, but still, some people keep doing it," Hu said. "I think the reason is, they don't know it results in serious problems to the skin," such as allergies or depigmentation.
The company recalled 54 productscontaining the chemical in 2013.
These ingredients are banned in cosmetics in the EU and Korea, but Cho said imported cosmetics found online could include them.
But Hu believes that there is a safe way to whiten, if allergies and ingredients are taken into account.
"The way to achieve is not by killing your melanocytes but to inhibit the synthesis of melanin or accelerate the removal of existing melanin," Hu said.
She advises looking for a regulated product from an authorized dealer, being patient and continuing to use the product as long as you're not allergic to it, plus reading and understanding the ingredient list. She says that products with vitamin C are not stable and better used within a month, whereas those with hydroquinone, a compound that helps limit skin from creating an excess amount of melanin,can be used only with a doctor's prescription.
And in South Korea, whitening products are classified as "functional cosmetics," and evidence is needed to "substantiate claims or advertisements," she said.
Cho says that although these cosmetic products are safer, the effects are minimal.
"They are just cosmetics, not medicine, so one shouldn't expect dramatic whitening with cosmetics," Cho said.
But Hu and Cho agree that the best way is prevention, specifically wearing sunscreen.
With high demand and the large amount of products available, Shroff said, more regulation and programs are needed to teach people about potential side effects.
"Governments should support or initiate social programs that encourage people to appreciate diversity in skin color and not make simple connections between being fair and being beautiful and successful," Shroff said.
And Lodhi stresses that in the end, it's all about feeling comfortable in your skin.
"Being a victim of colorism, I could relate to how it feels when someone mocks at your for something that is God-gifted, your looks, and you have no control over it," she said.
"I didn't want anyone to go through what I have been through and wanted to change the negative connotation of the word 'dark.'"
Read more: http://edition.cnn.com/