In the first of our series examining the future of sport, we look at the major challenges facing the established powers: from doping and corruption to falling viewing figures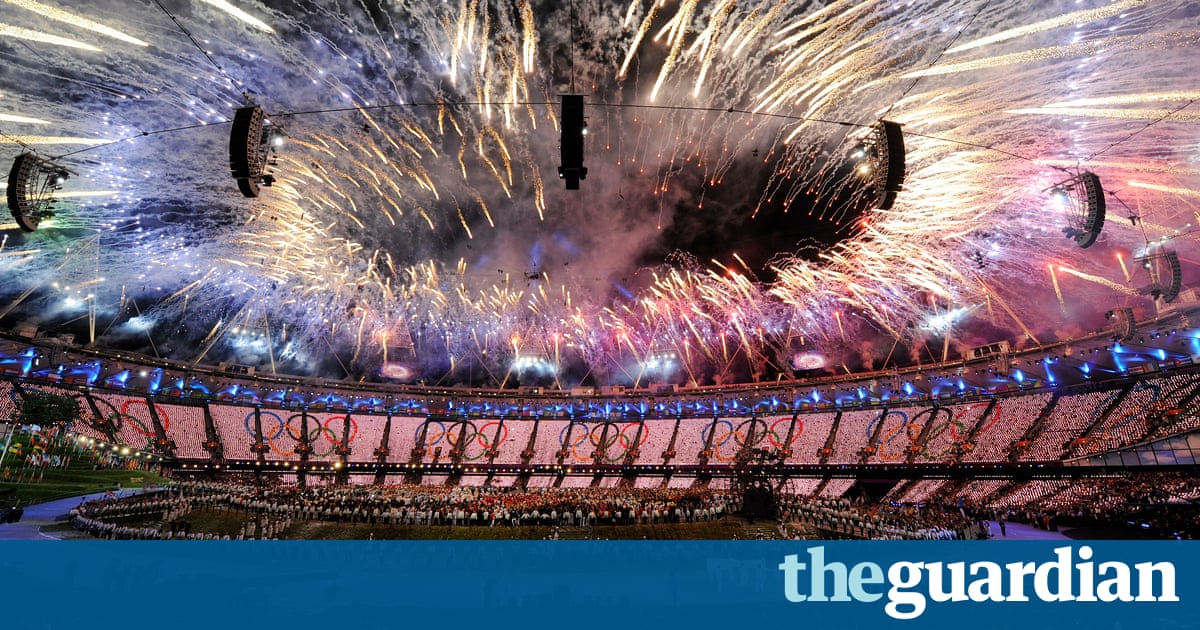 The dawn of London 2012. Danny Boyles opening ceremony has eviscerated any lingering public cynicism, while Team GBs arrival and the Arctic Monkeys cover of the Beatles Come Together has thrust everyone inside the Olympic Stadium off their feet. Now, as the intense whoops and waves of noise finally subside, Sebastian Coe, the organiser of the Games, stands up to urge the millions watching to appreciate the unique power of sport.
There is a truth to sport, he insists. A purity, a drama, an intensity a spirit that makes it irresistible to take part in, and irresistible to watch.
You might snigger when has sport ever been pure? But at the time Coes words prove instantly prophetic. That night Britain dives headfirst into a 16-day Olympic bender.
The numbers are extraordinary. Nearly 49 million combined watch the opening and closing ceremonies. More than 17 million watch Usain Bolt streak away with the mens 100-metres final. And another 12 million watch the home-made joy of Super Saturday as Greg Rutherford, Jessica Ennis-Hill and Mo Farah win gold over 47 eardrum-shattering minutes. That night, a joke goes viral on Twitter. A ginger, a mixed-race woman and a one-time Somali refugee walk into a pub and everyone buys them a drink.
Across London sullen, manic, head-down London everyone appears to carry a permanent smile on their face, as if serotonin has been pumped into the water supply. Writing in the Guardian, Jonathan Freedland even asks whether the Games might mark the end of Britains age of decline. In the midst of such unfettered joy it seems entirely reasonable.
Coe, it seemed, was right. Sport did have this special capacity to unite, delight and inspire.
Spool forward five years, however, and the picture is nowhere near as rosy. There have been shocking revelations of state-sponsored cheating in Russia, which, according to the Canadian law professor Richard McLaren, corrupted the London Olympics on an unprecedented scale while the sordid tales of corruption in the corridors of Fifa and the International Association of Athletics Federations would put a banana republic to shame.
Meanwhile sport no longer appears quite as irresistible to watch, either. In America, ESPNs subscriber base has gone from 100m in 2011 to 88m according to the latest Nielsen estimates. Meanwhile Sky, which spends 4.2bn a year to show 126 Premier League games, saw average viewing on its live TV channels fall 14% over the past season.
Increasingly viewers want shorter, sharper, bite-sized chunks of entertainment, on mobile devices too. No wonder some of them are scrambling to revamp their product to avoid being regarded as dull and outdated.
The landscape is changing. So what is sport doing about it?
More youthful, more urban
Last week the head of the International Olympic Committee, Thomas Bach, announced that freestyle BMX and three-on-three basketball would be introduced as events in the Tokyo 2020 Olympics, joining karate, surfing, climbing, skateboarding and baseball/softball. The reason was obvious, although Bach didnt quite put it in these terms: the Games needed to be funked up for a younger generation.
Bach called it a step-change and insisted the Games in Tokyo will be more youthful, more urban and will include more women. Many inside the Olympic movement wonder what took him so long.
Certainly the IOC has been late to the party. Twenty20 cricket started in 2004 and quickly became the games most popular format. Rugby Sevens has been around since 1883, but since receiving the IOCs stamp of approval in 2009 it has become more relevant than ever. Others, too, are chasing the millennials realising that if they do not attract new audiences now, in 10 or 20 years time they could be increasingly irrelevant.
And that includes staunchly conservative sports, such as golf. As Keith Pelley, chief executive officer of the European Tour, explains: There are so many wonderful things about our game. But we are not in 1940 now. Every single sport is looking to adapt to a changing society. If you are not, you are going to fall behind.
Last month the European Tour hosted its first GolfSixes tournament, featuring 16 two-man teams from 16 countries competing on a specially designed six-hole course at the Centurion Club in St Albans. Each hole had a different theme the third, for instance, had a long drive competition while the fourth had a 40-second shot clock.
Henni Zuel, who covered the tournament for Sky, believes there were encouraging signs. Of course it isnt going to replace the 18-hole game, she says. And, as with anything like this, there are going to be things that could be better. But it was really noticeable that it seemed to bring in a younger audience. One of the things I kept hearing from families was that you can take your kids along to six holes, because it is not a massive long walk, and it made for a great atmosphere.
Athletics is another sport that is tentatively trying to recapture its former glories by slicing and dicing events. The most recent attempt to mix things up is Nitro Athletics a new format involving six teams of 12 male and 12 female athletes competing in a potpourri of new and old events which was launched in three Australian cities this year.
There were mixed relays, javelin throwing for distance and accuracy, and a mens mile where the last-placed runner was eliminated at the end of each of the first three laps of the track.
It attracted a lot of media coverage, largely because Usain Bolt who was rumoured to have been paid $1m to compete was there. But not everyone is convinced Nitro Athletics is the way forward. As Jason Henderson, the editor of Athletics Weekly, puts it: I was left feeling nonplussed. Im all for experiments and fresh thinking. My problem with Nitro is that not much was earth-shatteringly innovative and some of it even made me cringe.
Read more: https://www.theguardian.com/sport/2017/jun/13/traditional-sports-crisis-sport-2-0