Health, climate change, animal welfare… whats driving more people and brands to embrace a plant-based lifestyle? We investigate, and, below, four vegans explain their choice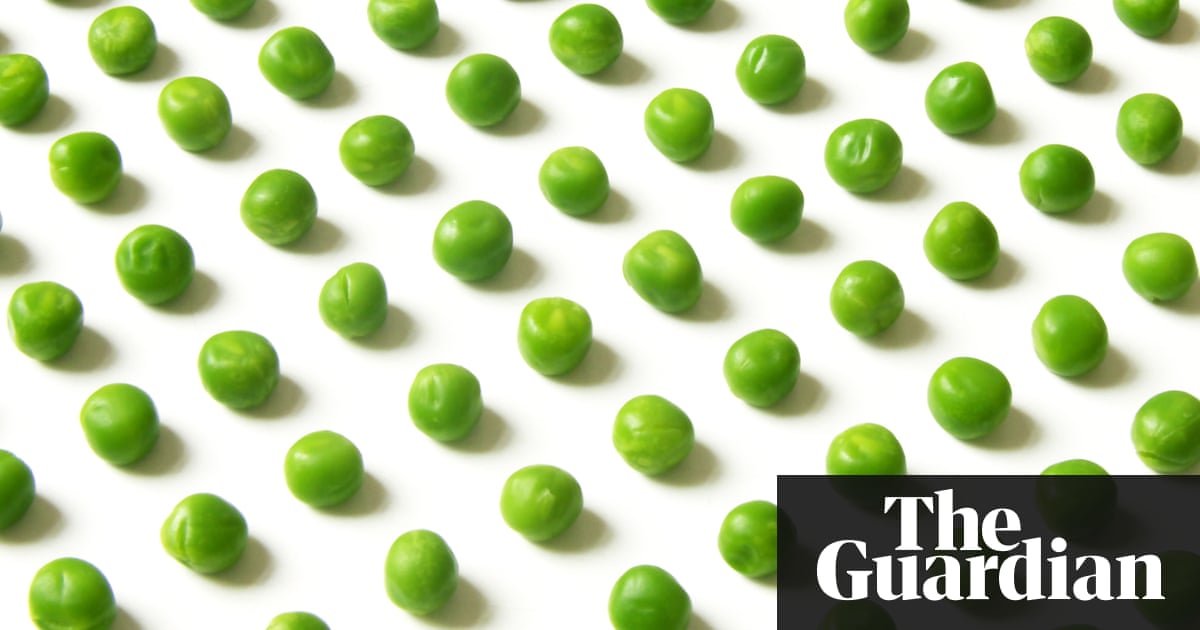 Late on a Thursday afternoon in early March, just off Brick Lane in the heart of Londons nightlife hotspot Shoreditch, 23-year-old Louisa Davidson is taking calls and co-ordinating cables and scaffolds, as shocking pink Vegan Nights banners are hung around the expansive courtyards of the Truman Brewery. There is a chill in the air, quickly warmed by a buzzing atmosphere more like a music festival than an ethical food fair, as BBC Radio 1Xtra and House of Camden DJs play records, cocktails are poured and entrepreneurs sell zines and street wear alongside the vegan sushi, patisserie and filthy vegan junk food.
Davidson had been running weekend markets at the venue when she noticed a sharp increase in the number of vegan food businesses and vegan menus on offer. So last September, with her colleagues, she decided to put on a one-off vegan night market, with music, drinks and food. On the day there were queues around the corner, she says. We were not prepared for it at all! There was so much interest that by Christmas we decided to make it a monthly thing. Its all happened very quickly. Inspired by its success, and the traders she was working with, Davidson switched from vegetarian to a vegan diet in January.
Were riding on that wave of veganism getting into the mainstream, Davidson says. People are curious about it and theyre finding out that vegan food is not just a boring salad, its experimental, and the food traders are amazing people can have a drink, listen to music and hang out. First and foremost, we want to offer a positive platform, whether youve never had a fried jackfruit before or youre a longstanding vegan. Many of the traders are new to it as well, with a couple of them having launched their businesses at Vegan Nights. It is a community and everyone supports each others businesses. Its great to be a part of it.
Veganism might have recently acquired a hipster cache at buzzy London events such as Vegan Nights and the weekly Hackney Downs market established by influential blogger Sean OCallaghan, AKA the Fat Gay Vegan, but its surging popularity is a national phenomenon, with plant-based food festivals and businesses booming from Bristol to Inverness.
The high street is adapting with incredible speed. Big chains such as Marks & Spencer and Pret a Manger have introduced vegan ranges, Wagamama has a new vegan menu, Pizza Hut recently joined Pizza Express and Zizzi in offering vegan pizzas, while last year Guinness went vegan and stopped using fish bladders in its brewing process, after two and a half centuries. Scrolling through Twitters popular #veganhour (an hour of online recipes and ideas running 7-8pm every Tuesday, and trending at number seven nationally when I looked), alongside less surprising corporate interventions from Holland & Barrett and Heavenly Organics is a tweet from Toby Carvery, trumpeting its vegan cherry and chocolate torte. Sainsburys and Tesco have introduced extended new ranges of vegan products, while the latter recently appointed American chef Derek Sarno to the impressive job title of director of plant-based innovation.
If this is the year of mainstream veganism, as every trend forecaster and market analyst seems to agree, then there is not one single cause, but a perfect plant-based storm of factors. People cite one or more of three key motives for going vegan animal welfare, environmental concerns and personal health and it is being accompanied by an endless array of new business startups, cookbooks, YouTube channels, trendy events and polemical documentaries. The traditional food industry is desperately trying to catch up with the flourishing grassroots demand. What do you mean, weak, limp and weedy? In 2017, the vegan category is robust, energetic, and flush with crowdfunding cash, ran an article headlined Vegan Nation in industry bible the Grocer in November, pointing to new plant-based burger company Vurger, which hit its 150,000 investment target in little more than 24 hours.
The rapid explosion of the annual Veganuary campaign, in which curious omnivores and vegetarians sign up to try out veganism for a month and are then plied with recipes and other advice, shows how fast veganism is growing. (The choice of January is significant, given the resonances of fresh starts, good intentions and post-Christmas diets.) Veganuary was launched in 2014, with 3,300 people signing up; by 2016, there were 23,000 participants, then 59,500 in 2017, and a staggering 168,000 this year and these are just the numbers that signed up officially online. Notably, 84% of this years registered participants were female, while 60% were aged under 35. Showbiz magazines and websites are full of lists of fully vegan celebrities Ellie Goulding, Natalie Portman, Ariana Grande, Woody Harrelson, JME, Ellen DeGeneres, Liam Hemsworth; we could go on all of them making Beyonc and Jay-Z look a bit wet, having tried a vegan diet for just 22 days.
A weekend outing to Blackpool in 2018 offers much of what it always did: seagulls, slot machines, big-screen sport, family meal deals, traditional fish and chips, pirate rides, poncho vendors, palm-readers and pound shops. But there are other, newer diversions, too. On a grey Saturday morning in low season, at St Thomas church, north of the city centre, the Blackpool Vegan and Green festival is humming with people. Something of the churchs evangelical spirit is alive here, too.
Were in a non-vegan world, says volunteer Elizabeth King, delivering her 10 steps to going vegan talk in a back-room. But things are changing rapidly and if youre trying to go vegan, youre a pioneer. She talks about shopping challenges and getting around social stigma, meal-planning and vitamin supplements, how to make holidays and dining out easier, how to check labels and online resources and the group of new vegans and could-be-vegans asks keen questions and shares local tips. People have an assumption you live off lettuce, dont they? But thats changing.
With almond milk and vegan ranges now available in supermarkets, its a testament to soaring public curiosity that people are being drawn to once specialist events in such numbers. Its jam-packed isnt it! says Michelle Makita, with a laugh, from the Little Blue Hen vegan soap stall. Over the course of the day, hundreds of people stream in; visitors from across Blackpool, the north-west, even Spain. There is an African superfoods stand, a Glaswegian jerk pie company, Turkish gzleme flatbreads, cakes, curries, wraps, sushi, vegan candles, vegan pet food, shlocky T-shirts and accessories (Zombies eat flesh, go vegan). Darting around in a high-vis jacket, organiser Roddy Hanson squeezes past the prams, teenagers, bearded veterans in earth-tone baja tops, normies and newbies.
Grabbing some air and calm when the lunch rush has finally subsided (at about 4pm), Hanson is a mine of information about vegan history and culture and has seen a tightly bound, activism-driven outsider community become an accepted phenomenon in a matter of a few years. When I went vegan in the 1980s, it was primarily two groups: hippies and punks. Some people who come to our events think its going to be wall-to-wall people with pink hair and piercings, but the whole culture has changed its a very broad crosssection.
He has been vegan for 30 years, a veteran of animal rights activism, but this convivial, family-day-out approach to winning converts is more his speed. Ive never been the sort of person who wants to stand outside fur shops and get into arguments with people. Its more positive this way and you can choose to engage with it if you want, rather than be confrontational. Ive been involved in anti-circus demos where fights have broken out with some of the protesters and the circus staff; that kind of thing was a lot bigger in the 80s. Now its based around vegan groups and fairs, which didnt really exist then.
Last summer, Paul White opened Faringos, the first vegan restaurant in Blackpool. Only a year ago, he was an omnivore, running a hotel with an Italian steakhouse attached in which he was also head chef. One weekend, they had a vegan guest staying, which prompted lots of lengthy conversations about veganism and he decided to try running a small vegan menu alongside the existing one. Within two weeks, we had more people eating vegan food than anything else, he recalls. What surprised us was people were coming from all over Blackpool. There were hidden vegans in Blackpool who were struggling in silence! That was June last year and at that point we decided to turn the restaurant 100% vegan and it just exploded on Facebook. I went vegan as well, as head chef, and I feel better for it. We have such a wide range of people coming in: well have a table of six people who are protesters from an anti-fracking demonstration [Preston New Road fracking site is just three miles away], sat next to a table of two people who are multimillionaires, sat next to international rugby players.
Theres been a knock-on effect to their success, he says, with numerous other restaurants in the city beginning to offer vegan options on their menus and White is preparing to open the first vegan food shop in Blackpool, too. One of the main drivers, he says, is the critical mass of information available online, both motivating people to change in the first place and making it easier than ever to do so. When people see documentaries like Cowspiracy, one is enough. The fact social media is as big as it is now, it spreads things so much faster. I think thats why its mushrooming right now. And it is mushrooming.
In May 2016, the Vegan Society commissioned Ipsos Mori to poll 10,000 people on their dietary habits and found that Britains vegan population had increased from 150,000 to 542,000 in the space of a decade (alongside a vegetarian population of 1.14 million). Of those, 63% were female and, significantly for veganisms future growth, almost half were in the 15-34 age category. What is astonishing is that the pace of change in the two years since the survey was carried out has been seemingly exponential it seems plausible to speculate the number may have doubled again in that time.
Tim Barford, manager of Europes largest vegan events company, VegfestUK, has been vegan for three decades and points to the deeper roots of this recent explosion of interest. There is a big plant-based shift culturally, he says, a systemic change in the way that were approaching food and the way that we feed ourselves. Remember that successive governments over 15 years have been ploughing money into persuading people to eat more fruit and vegetables, with the five-a-day campaign. Then youve got a real cultural change among millennials, which is very much built around justice and the way we look at animals.
He also points to a new non-violent breed of millennial activist, such as James Aspey, who took a years vow of silence to raise awareness of animal rights issues. Thirty years ago, it was more balaclavas and intimidation, almost verging on terrorist activities. This new breed are not playing up to that stereotype they recognise the danger of it. Theres a real understanding and compassion among todays activists. Im a bit older and that wasnt there in the radical 70s and 80s, with the punk rock, fuck you kind of attitude its now more reflective and therefore more effective.
That less aggressive approach is winning a lot of new converts, but for veterans such as Barford its still an evangelical movement with an irreducible political message. Our challenge with VegFest is to combine the feelgood factor, the fun and sociable atmosphere, with quite a strong moral and ethical standpoint. We want to attract people in without putting them off, but then once weve got them in, we dont want them to walk away thinking this is just a health fad, just food and shopping and entertainment.