With sows producing 23 piglets a year on average, intensive farming is called into question over rise in animals suffering prolapse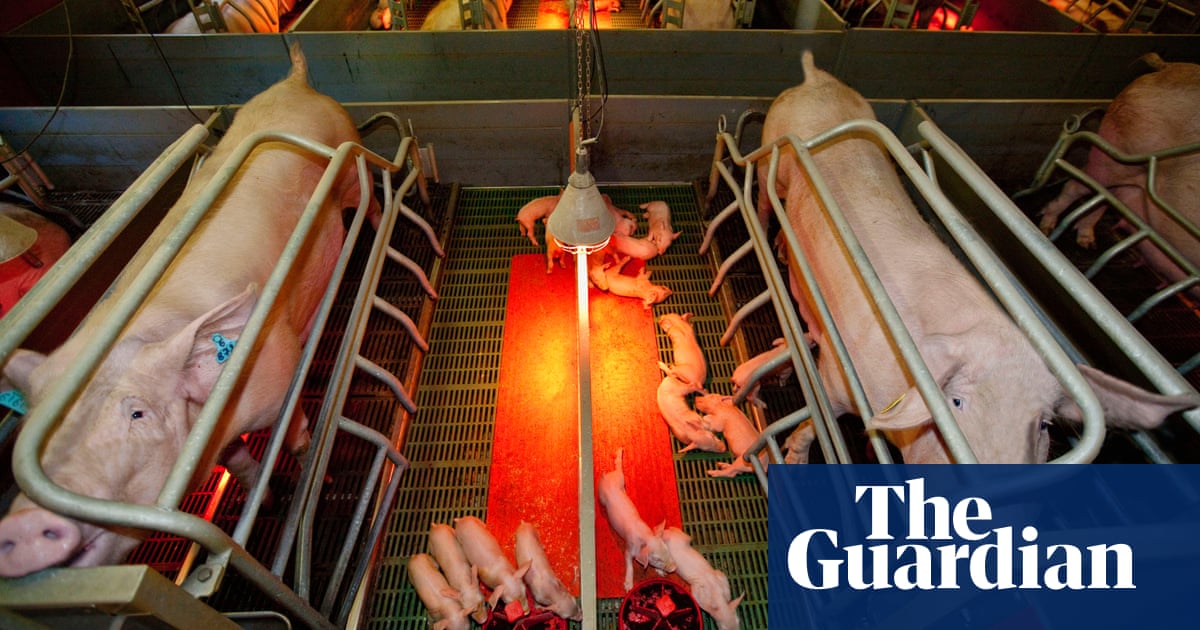 Death rates for female pigs in the US are rising fast, sending alarm bells ringing throughout the farming industry.
The mortality rate rose from 5.8% to 10.2% on farms owning more than 125 sows between 2013-2016, according to one organisation that collects data across 800 companies.
The numbers have been linked to a troubling rise in prolapse the collapse of the animals rectum, vagina, or uterus. In some cases the prolapse itself is fatal. In others the pig is euthanised as a result. Some farms have seen no rise, or much smaller rises, but a separate report last year found that some farms were seeing prolapse causing as many as 25%-50% of sow deaths.
The American Association of Swine Veterinarians has created a sow prolapse working group, but their findings so far have been inconclusive. In April, the National Pork Board announced a multi-year research collaboration with Iowa State Universitys Iowa Pork Industry Center designed to get a broad overview of the problem. Iowa is the nations top pork producer. The study, which is still under way, aims to collect detailed data from 400,000 sows or about 13% of the nations 3 million working sows on more than 100 farms across 16 states.
A number of possible causes have been suggested, including vitamin deficiency, mycotoxins in the feed, high density diets or abdominal issues. Some experts blame confinement systems in intensive farming sows will spend a large percentage of their lives in gestation and farrowing crates that dont allow them to move around. Modern breeding practices have also been suggested as a causal factor.
Industry figures largely declined to comment but some acknowledged that they are grappling with the issue. Its a topic in our meetings, both in the hallways and the meeting spaces, said Dr Tom Burkgren, executive director of American Association of Swine Veterinarians, a group that educates vets around the country.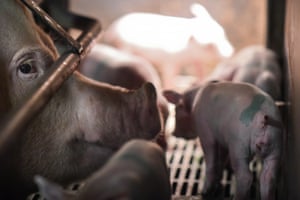 Read more: http://www.theguardian.com/us